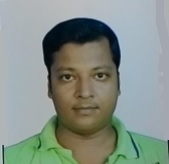 About the Author
Ashish has 12 years of experience in Java/J2EE. He likes to learn different technologies and shares his knowledge in this blog.
About the Blog
This blog is mainly for the Java/J2EE developers.
There are many technical blogs, cover very basics of Java/J2EE like what is OOPS, what is Java etc but there are few blogs tells about how to check java code quality? How to setup a maven project independently? How to migrate code repository, say from SVN to GitHub etc. This blog covers the topics that most of the developers tend to ignore but very important in the industry. For instance a developer know how to fix a maven build problem in his project but not comfortable how to setup a maven independently. This blog covers the topics to fill these gaps. This blog is very precise and to the point. Readers are requested to check the code comments very thoroughly.
J2EE,SOAP,RESTful,SVN,PMD,SONAR,JaCoCo,HTTP,API,MAVEN,AngularJS,GitHub,LDAP,AOP,ORM,JMS,MVC,AWS,SQL,PHP,H2DB,JDBC